Social Networking
There are more social networking opportunities than their are hours in the day. Participating in social networks that serve your client base add credibility and provide additional exposure to your business. Most of these services are free to use.
---
Facebook

Facebook has become hugely popular in recent years. It is one of the most popular social networking avenues and is a "must have" for your marketing campaign. If your company or service is not taking advantage of the potential to interact with the public on Facebook, you're missing a great opportunity.
Services include:
Your free "fan page" can include custom content that is managed from your website.
Your Facebook feed can be included on your website.
Your website membership functions can integrate with Facebook login credentials.
Your web site can include Facebook integration so visitors can "Like" your site and share it with all their Facebook friends.
We can help you get started with Facebook and even assist in updating and maintaining your presence there.
---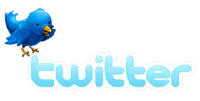 Twitter
Twitter allows for quick "news bites" relevant to your business and can draw people to your web site. Your Twitter profile should include a link back to your web site.
Twitter integration with your web site can allow for members to login with their Twitter credentials and provide an easy way for others to share your "tweets" by "retweeting" your content.
A Twitter feed can be incorporated into your web site content as a way to update news quickly and easily.
---
YouTube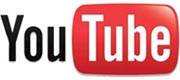 YouTube is not only an economical way to process and host video files, it's another way people can find your business or service. Best of all, this service is free.
A YouTube presence provides another qualified incoming link to aid in native search engine optimization. Even having just one video can benefit your web site search engine optimization.
Webie Design can help in video production and the design of your YouTube web presence.
---

LinkedIn
LinkedIn is a networking site for business individuals. Each employee should have their own individual account with links and information back to your main web site. Qualified incoming links to your web site benefit search engine optimization.